AMSTERDAM, September 17th.,1890

on this day the VEREENIGING BEURS VOOR DEN DIAMANTHANDEL (Association Bourse for the Diamond Trade), was officially registered. This fact was the ouverture to the opening of the first Diamond Bourse in the world, later becoming the foundation for the international network of diamond bourses united in the WFDB, the World Federation of Diamond Bourses, with 30 members uniting over 25.000 professionals in the field of diamonds, worldwide!

Our association is an organisation very much alive! Still going strong after 125 years of existence, protecting the interests of the diamond-trade in the Netherlands and safeguarding the strict rules created by the WFDB in co-operation with other organisations to regulate the diamond trade. The association guards the interests of both trade and con-sumer, as buying diamonds is a matter of utter trust in the skills of the diamond-dealer, lending his ability to the jeweller, the last professional in the chain of the diamond trade, who, ultimately, assures the consumer that the diamond he is about to buy is up to the standards he expects...!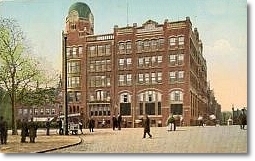 The exchange has seen very prosperous times as well as suffering and turbulence especially during the Second World War, which left Amsterdam with deep scars, forcing the city to yield its, previously unquestioned, title of Diamond Center of the World to Antwerp.

Nevertheless, the Amsterdam Diamond Bourse has developed into the breeding-ground of organized diamond trading in the world...! Aside from this the first Union, that of Diamond-workers, the NDB, was established in Amsterdam, later to develop into a more general workers-union, the FNV.
This union was one of the first organised labour-initiatives in the world.
First building of the exchange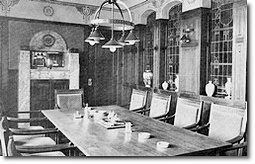 Board-room in the old exchange
Amsterdam, the capital of the Netherlands, still plays an important role in the diamondtrade, as it did for hundreds of years, and, more importantly, the city appeals to the imagination of all those who are interested in diamonds, worldwide. Still linked to the city are important diamond-firms as Asscher, Gassan and Coster who continue to uphold the well-established position of Amsterdam, and present themselves throughout the world.
In 1989 the Bourse moved to a more practical, new building in one of the busiest business-districts of Amsterdam.
As of January 1st, 2019, the Bourse moved again, now to Amstelveen, only a short distance from Amsterdam.


History of the old Diamond Bourse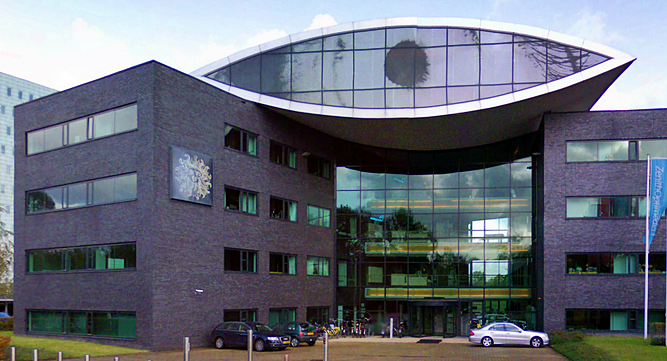 New location of the Bourse
AMSTERDAM DIAMOND BOURSE
Amsterdam 1890 - World's oldest diamond bourse - Oudste diamantbeurs ter wereld
Lid van/Member of: World Federation Of Diamond Bourses
As from july 2021 our new name will be:
AMSTERDAM DIAMOND BOURSE